Our Business Members
Our business partners help us preserve the historic beauty that has made Asheville and Buncombe County a beloved place to live and visit for decades. Their continued support is integral to our initiatives and we thank them for their dedication to our mission.

My love for interior design and historic homes led me to becoming a Broker with Nest. I am grateful every day for the relationships that have been made along the way, and for the clients who trust me to help with their real estate journey.

Here at the Foundry, we do things differently. Removed from the novelty of downtown, we invite you to return to a world of refined relaxation, tried-and-true services, and old-world delights. From manicured grounds to scratch-made foods and libations, we urge you to indulge as you deserve in an Asheville experience that is both hand crafted and hard earned.
Charter Member

Gray Line offers Asheville's most popular sightseeing tours. The popular, top rated Hop-On/Hop-Off Trolley Tour combines an informative and entertaining narration, with the convenience of unlimited "hop-on/hop-off" privileges at multiple stops along the tour route. Gray Line also offers the "Haunted History & Murder Mystery Ghost Tour" and the "Holly Jolly Christmas Trolley Tour." Gray Line Tours of Asheville offers daily local sightseeing tours as well as transportation for weddings and other special events and is a locally owned family business and licensee of Gray Line Worldwide.
Charter Member

Griffin Architects, P.A. has grown from a private practice founded in 1979 to a full service architectural firm. A staff of three registered architects and three intern architects allows for a team environment which provides a unique diversity in service. We are experienced in single and multifamily custom residential designs, as well as commercial developments, environmental design , community planning, and historic preservation. Griffin Architects continues to be recognized locally, in Western North Carolina,and regionally in The Southeast for design and preservation excellence.

An Asheville based multi-discipline design studio with decades of experience in branding and print marketing for clients large and small.
Charter Member

Nest Realty is a full-service real estate brokerage specializing in residential, farm, and estate properties. We bring together top agents, cutting-edge technology, and unparalleled service to help clients throughout Asheville buy and sell real estate — and enjoy themselves every step along the way.
Charter Member

Leather Goods for Life. Proudly partnered with the Autism Society of NC to employ adults on the autism spectrum.

Wild Harmony
Wild Harmony is a 160 acre hiking park with rental cabins in Marshall, NC. Located behind Sandy Bottom Trail Rides the park comprises the headwaters of Caney Fork Creek. With over 7 miles of maintained trails you can enjoy the inspiring vistas from Caney Fork Gap or enjoy a lunch on the ridge line balds. All proceeds are used to manage and restore the forest by removing invasive plants and promoting biodiversity throughout the property. Contact Chris@WildHarmonyNC.com for more information.

ARCA is Latin for ARK, a container that affords protection and safety. This is the essence of shelter, the foundation of architecture.
We design homes, educational facilities, commerce centers, public spaces and places of worship for clients in Asheville and beyond.
Charter Member

"CHEMIST SPIRITS, THE CURE FOR THE COMMON COCKTAIL"
Chemist Distillery was born from a small family still and many hours of moonshining in the mountains of Western Carolina. This female-led distillery strikes a perfect balance between the traditional craft and the modern American spirits movement. The award-winning craft spirits produced in Asheville's South Slope district began with the flagship American Gin, followed by a diverse portfolio of innovative gin variations and collaborations with local breweries and cideries, and most recently the production of small batch Chemist Single Malt Whiskey, made from locally sourced malted barley. A deep appreciation of the architectural history of Asheville was forefront in the design of the customer experience and will continue to be a focus in the future.

Forge & Foundry Strategic tackles marketing, communications and development challenges for organizations that believe in the triple bottom line―strengthening the community and the planet while improving financial returns. The agency's winning strategies help corporations grow business and nonprofits advance missions. Standalone projects and integrated campaigns have ignited interest and sparked action for arts, economic development, architecture, environmental, engineering, energy, health care, education and tourism initiatives.

We offer the full spectrum of plastic surgery, based on excellent training, years of experience at some of the nation's best hospitals, and current scientific evidence.  Areas of particular expertise include cosmetic surgery, breast reconstruction, and skin cancer reconstruction.  We promise a warm and friendly experience for our patients, yet we are equally dedicated to providing outstanding results using proven techniques.  We do not believe in offering procedures that give marginal results, or treatments that rely on marketing to draw patients in without supportive data.  In short, we will not provide services that we wouldn't offer to our friends and family!

From 18th century to Mid-Century Modern, they are experts in blending contemporary comfort with historic accuracy.
Charter Member


Looking for an authentically Asheville gift? Asheville Goods has selected the area's best products from local small-batch producers and packaged them in eco-friendly gift boxes for you to send or savor. From corporate gifts to wedding party gifts, welcome-to-town, and thank you gifts, Asheville Goods gift boxes are the perfect way to share your love of Asheville-grown and made products with clients, friends, and family.

CR8 (pronounced /krāte/) Design Studios is a Black-owned boutique firm specializing in residential, commercial, and furniture design. We believe that great design is meant to inspire and every design we create tells a unique story. Our craft is where architecture blends with artistry to create engaging environments.


My company, Ivester Jackson Blackstream, is an affiliate of Christie's International Real Estate; the world's leading collectors of fine art and exclusive properties.
"When others see a home, we see a work of art"

Energy Home Inspection is a full service real estate inspection, energy auditing, green building, high performance and preservation consulting firm.

Grovewood Village is a hidden gem rich with art and history. Located adjacent to the Omni Grove Park Inn, this site once housed the weaving and woodworking operations of Biltmore Industries, a force in American craft and textiles that was originally backed by Edith Vanderbilt. Listed on the National Register of Historic Places, the 11-acre property is now home to Grovewood Gallery, working artist studios, the Biltmore Industries Homespun Museum, and the Estes-Winn Antique Car Museum.

The Hands of Sean Perry is an established, locally-owned construction company based in Asheville, North Carolina. Our services range from design to remodel and include residential and commercial clients. The Hands of Sean Perry employs ten full-time staff and works with numerous community members on both new homes and historic renovations.

Hearth + Home Interiors is a boutique interior design studio based in Asheville, North Carolina.
Our design services provide inventive, affordable concepts rooted in timelessness and craftsmanship.  At the heart of it, we love to tell stories.  Found objects with rich histories of their own are the catalyst for bringing our spaces to life.

Since 1995, we have provided personalized attention to tax and accounting matters for business and personal clients throughout the eastern United States.
Our history is built on a tradition of service, technical expertise, and innovative thinking to meet the needs of a rapidly changing world. The experience and academic credentials of our CPAs and staff provide you with the expertise of larger firms, while our commitment to superior customer service offers a personal, one-on-one approach.
Charter Member


Kemp CPA PLLC specializes in identifying and implementing technology to efficiently operate businesses. We offer accounting and tax services.
Laura Livaudais / All Asheville Real Estate LLC

Logan Restoration is a locally owned business specializing in historic window and door restoration. Our services range from museum quality full restorations, to simply getting the windows to open again after decades of sloppy painting. Further, we offer weatherstripping and custom storm windows for improved energy efficiency. If you have pre 1930's windows we can make them better. We love what we do and strive to be the best.
Charter Member

"Elegant and Classic NorthLight Studios" as referenced by local author and art curator Constance Richards, is home to five artists - all painters, in the River Arts District. The 1904 former tannery hosts landscape, still life, animal art, figurative and abstract paintings. The working studios turn into a welcoming and charming gallery several days a week. It's an endearing experience people love and remember - meeting the artist who creates the art that appeals to them. Located on Depot Street, the studios are owned by impressionist landscape painter, Wendy Whitson. Turning commercial property into studios has been a goal of Wendy's for many years.

The mission of Rowhouse Architects is to create significant places of lasting value. Respectful of the traditions and context in which we build, we work collaboratively with our clients and the community to produce innovative solutions to complex design problems.
Our award winning designs have been widely recognized. We are proud of these awards, but we measure our true success by the satisfaction of our clients and the people who occupy the buildings and space we create.
Charter Member

Samsel Architects is an award-winning Asheville architecture firm founded in 1985. We believe in designing timeless buildings that reflect the unique character of our clients and the landscape. Blending the aesthetics of simple forms and clean lines with the warmth and beauty of natural materials, our contemporary architecture uses a simple and unified palette of color and materials to create interior spaces and the exterior forms of our projects. We are committed to green building and green architecture. Protecting our beautiful mountain region through sustainable design is a core value of our studio. We integrated sustainable design features, green building principles and energy efficient materials throughout our work.

Saving Old Windows, LLC
Saving Old Windows was founded in 2020 by WNC native Andrew Wing as an effort to preserve original wood windows as they are being replaced at an alarming rate. The company is deeply rooted in a passion for historic architecture and the preservation community and trades. It is the goal of Saving Old Windows to do just that, save every old window we can. It is almost never the case that a window is "too far gone" and we intend to prove that through proper methods and education.

Susan has been selling properties in the greater Asheville area since 2004. She was broker in charge of a small office for 7 years but left that to concentrate on her own clients and continue with the stellar customer service that she prides herself on. Over the years she has assisted her husband with his custom home remodeling business which is how she fell in love with vintage homes. New homes just can't give you the same comfortable feeling of being at home that a vintage home provides.

We are an independent, locally owned and operated real estate company. Our agents are involved in the Asheville community and excel in helping people turn their real estate goals into reality. We know that real estate is a life decision and we strive to support and help our clients make good investments and choices. Whether you are looking for homes for sale in Asheville and WNC, property for sale, land for sale, or any other real estate need that you may have; our team of local Asheville agents are here to help!
Charter Member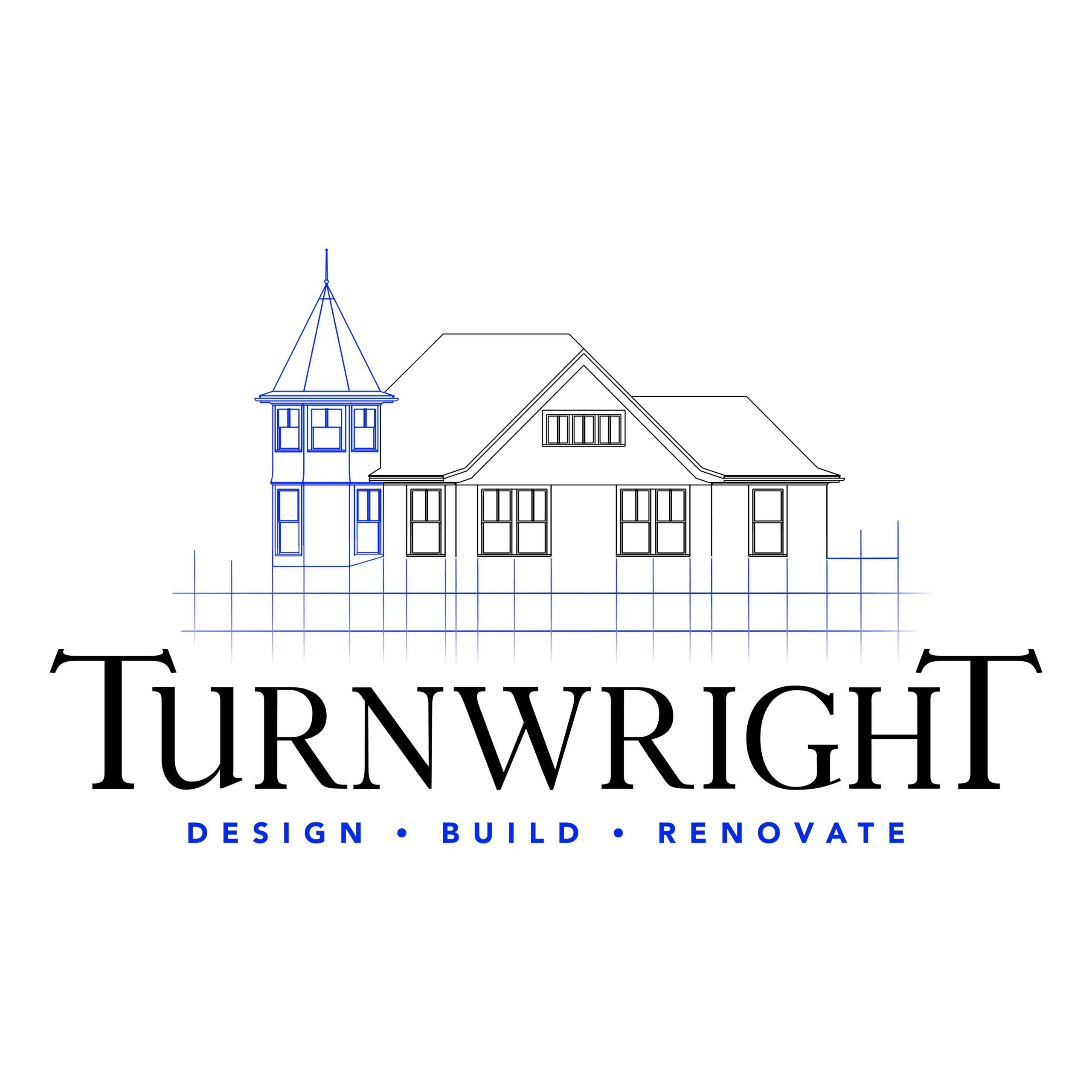 With our combined individual experience and vast knowledge of building history and technique, Turnwright Construction provides their customers with a full range of renovation and construction services executed to the highest standard with the greatest continuity. We welcome you to get to know our family better and let us share with you our founding principles: Quality. Reliability. Artistry.