Arts & Crafts Home Tour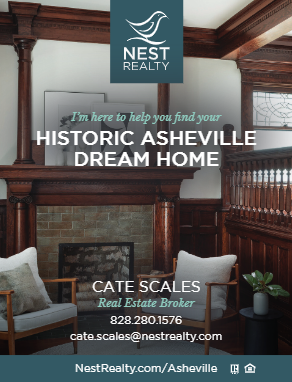 Thank you to our
Presenting Sponsor
2022 Arts & Crafts Home Walking Tour
Unfortunately, due to complications related to COVID, we have had to cancel the home tour this year. As an alternative, we are offering two walking tour options.
1. Albemarle Park – 1 pm, 3 pm on Saturday and Sunday
Mostly developed by the Raoul family, the Albemarle Park neighborhood is an organic extension of The Manor Inn including rustic styles that capture the natural setting.
2. Grove Park – 2 pm, 4 pm on Saturday and Sunday
Originally platted by E.W. Grove, the Grove Park neighborhood is his vision of what an early twentieth century residential area should be including a range of styles, large lots, and a focus on the automobile.
Both tours are approximately a mile long and will last about an hour.  Please note, the Albemarle Park Tour has more hills – don't worry, we will walk slow!  You are welcome to take one or both tours.
Special thanks to our home owners and Bruce Johnson, director of the National Arts & Crafts Conference.
Our Home | Our History | Our Future
Our efforts are supported by people of Asheville & Buncombe County who value the proud legacy of our uniquely beautiful area. How will you help us preserve our home for future generations?